Each Santa's Starry Stationery Set included a book and stationery pack. Books varied depending on age and reading level. Some of the books included were a preschool puzzle book, Charlie and the Chocolate Factory, the Lion, Witch and Wardrobe and the Ickabog.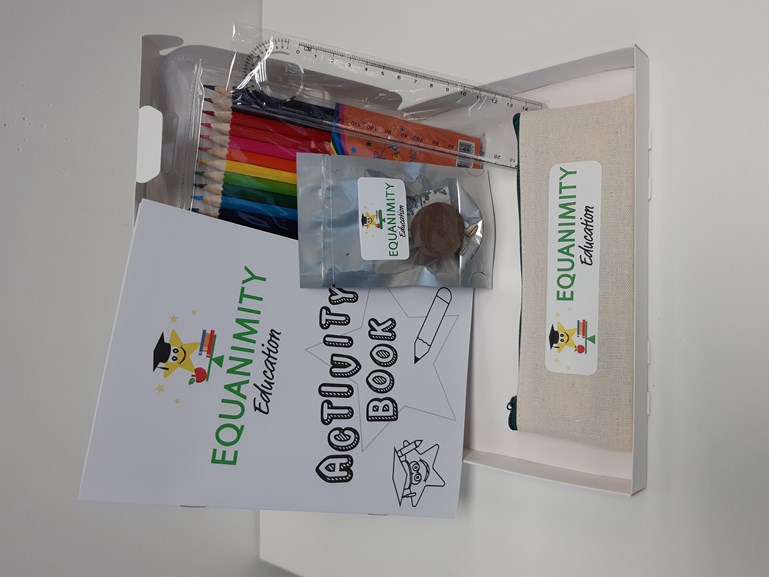 Here is a sneaky peak of one of our stationery packs. Contents varied slightly depending on age and ability. Little stars were given crayons instead of pencils. Older stars had a more challenging activity book to help with their schoolwork. 
You can download your own Equanimity Activity Book here A5 Equanimity Book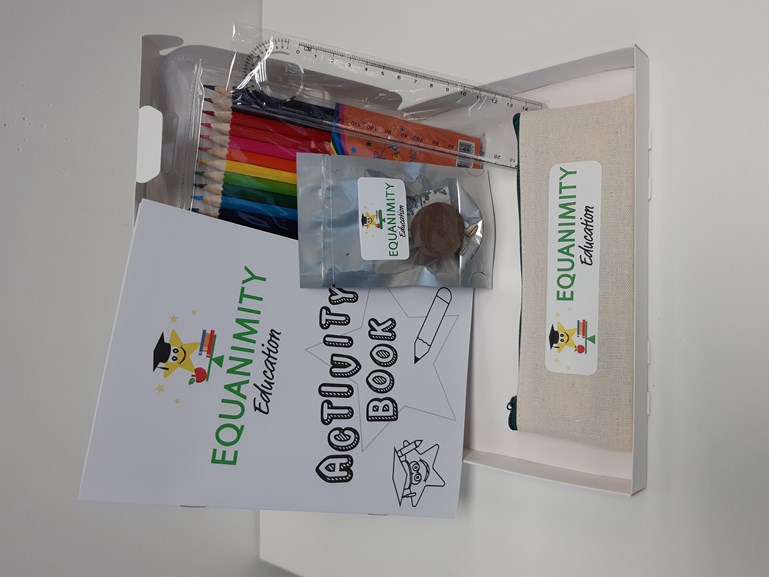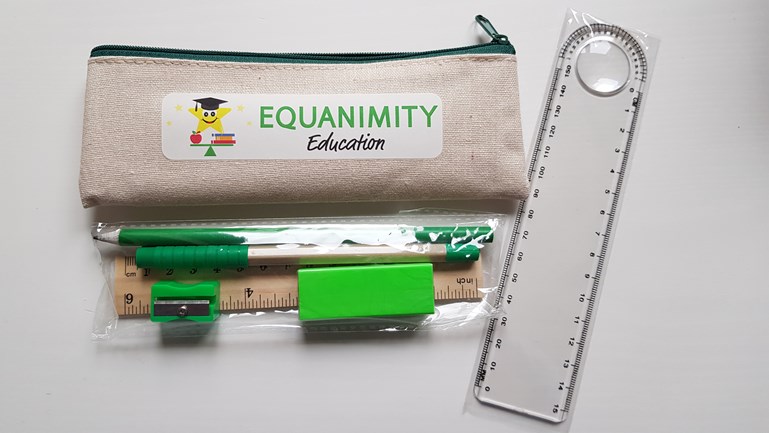 Each pencil case housed a ruler, pencil, rubber and sharpener.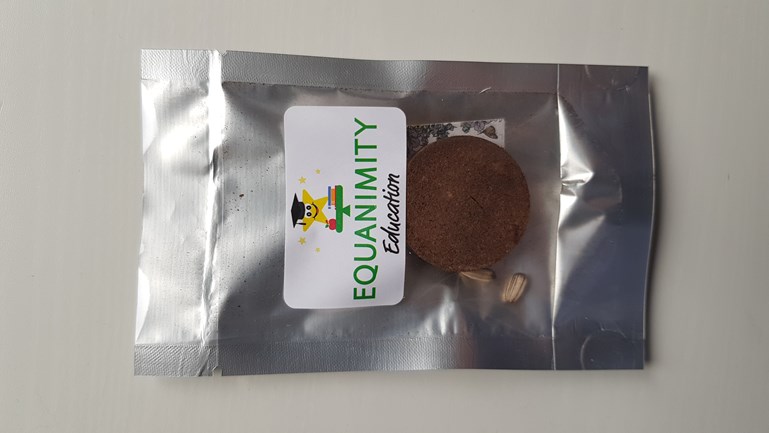 We know how much our stars love nature and to provide wholesome learning we included some sunflower seeds and soil pods in our stationery packs so they can enjoy growing their own flowers.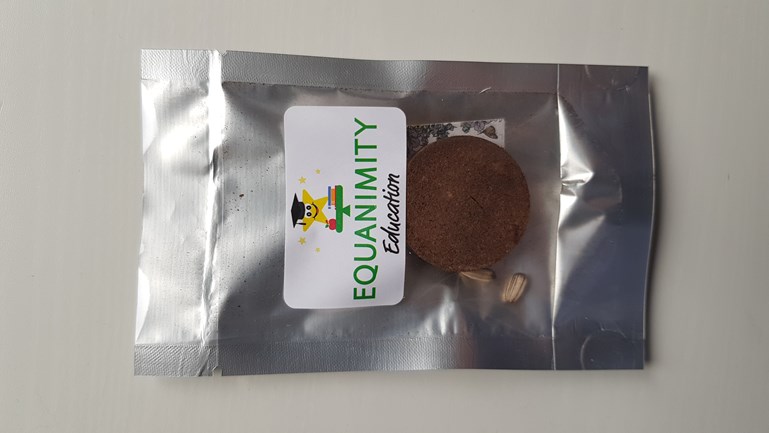 With your help and the donation we received from The Co-operative bank Customer Donation Fund we were able to donate 20 Santa's Starry Stationery Set Surprises to the Edgbaston Foundation Toys4Birmingham scheme, making a big difference to children around the city.
For more information about the scheme see #toys4brum or email foundation@edgbaston.com